http://themaddiecasefiles.com/topic21673.html
http://t.co/s1W00vvTuc Full Interview:
Ex-Maddie-investigator: - Madeleine's dead. This case has ruined me
With thanks to Truthmustout & Nigel mccannfiles.com

Ex-Maddie-investigator: - Madeleine's dead. This case has ruined me

Dagbladet
By LARS TONSTAD, Therese Doksheim
09.01.2014, at 07:00

The man who led the investigation after Maddie's disappearance breaks his silence in an interview with Dagbladet, just hours before battling the McCann's in court.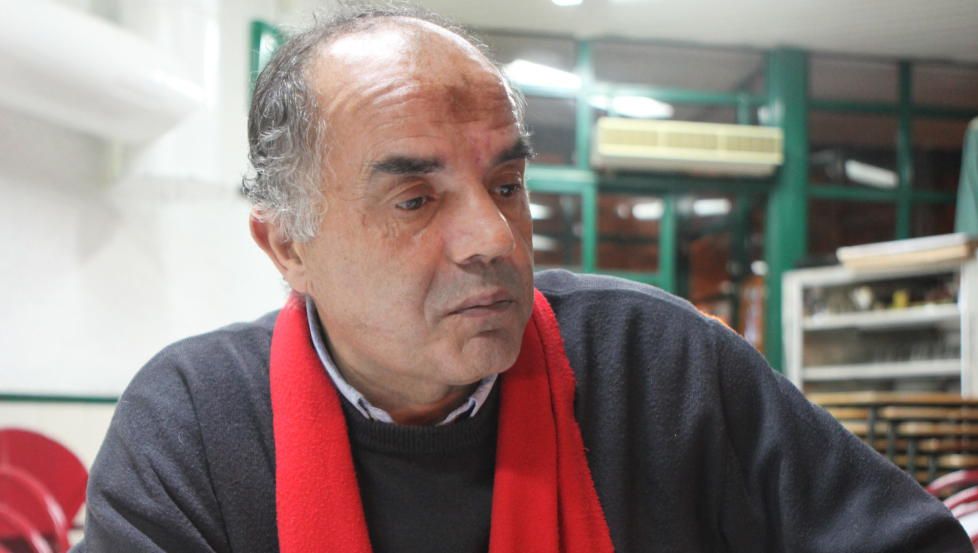 LISBON (Dagbladet): Gonçalo Amaral (54) is the man Gerry and Kate McCann, Maddie's parents, do everything they can to stop.

"I am financially ruined and my name and honor is blackened. And I have not done anything wrong," said Amaral to Dagbladet.

- Immediately though she was kidnapped

He is one of the main characters in the story that has engaged a whole world. Little Madeleine McCann, then three-years-old, disappeared sometime between nine and ten o'clock on May 3, 2007. As her parents were drinking and dining close by, Madeleine and her younger twin siblings were sleeping alone in the family's holiday apartment in Praia de Luz.

"She died in her parents flat that evening on May 3, 2007. I am not saying her parents killed her. But they have a responsibility for her disappearance," said Gonçalo Amaral.

Now, the McCann's demand £1m in compensation from the man who led the first investigation after their daughter vanished. He is now facing trial in Lisbon.

Amaral still claims that the evidence, observations and the way the parents reacted to their daughter's disappearance, points towards the parents.

Dagbladet met Amaral for an exclusive interview just hours before the trial against him starts in Lisbon. Outside, the rain was pouring down.

"My initial thought was that she had woken up, left the flat to look for her mum and dad. It was not natural to think that something criminal had happened. Children get lost. But the weird thing was that her parents never entered that thought - they immediately said that she had been kidnapped," Amaral said.

He spoke, visibly engaged, about the case that changed his life.

- Hard to accept

The conflict between Amaral and the McCann's sparked massive news coverage in the British media. Gerry and Kate McCann have received millions in compensation and have had many journalists and newspapers apologise for their coverage of Maddie's disappearance.

The trial against Amaral started when he published his book, «Maddie: A verdade de mentira» («The Truth of the Lie»), where he meant that the suspicion should be pointed at the McCann's.

The book broke all the records and was translated into eight languages, before Gerry and Kate McCann had it stopped by Portuguese court. They claim the book violated their honor and their search for Madeleine. The Supreme Court in Portugal dismissed the case, and the the book went back on the shelves.

Madeleine McCann's parents then sued Amaral based on his claims in the book. It is now up to the Portuguese court. The claims are sky high and - as the McCann's asked - Amaral's assets are frozen until he has been given his verdict.

"That is why I am living from hand to mouth. I can't dispose the money from my book sale. I work a little as a legal adviser for a firm but I am only getting enough money to survive. I live in my dad's flat in Portugal. It is hard to accept that I have to live that way just because I did my job," said Amaral.

Are you nervous of the outcome of this case?

Amaral shrugged.

"No, I feel safe that the verdict is going to be fair. Everything I wrote in the book can be found in the police documents. The Supreme Court believed me. I am happy that good - not rich - friends have supported me financially so that I could hire a lawyer," he said.

- Too much politics

The retired policeman lost 20-30 kilos and said he has had a rough time since being taken off the case. Many people reacted with fury when he called Gerry and Kate in for questioning - as suspects.

Amaral said that he, without a warning, got a telefax saying he was being transferred to other assignments within the police. Amaral claimed Portugal's Prime Minister informed his British colleague Gordon Brown even before he was notified himself.

By then he had already warned against political pressure from the English government, he told Dagbladet.

"This case has involved too much politics and too little police," Amaral said.

Shortly after, the case was dismissed. But the search for Maddie is still engaging the whole of Europe, and many claim to know what happened to the girl.

"The McCann's were very pleased that the case was dismissed," Amaral claims.

The Scotland Yard believes that burglars might have taken Madeleine?

"Of course we considered that. Burglars go after money and valuables. There were no signs of an intrusion. The apartment was in good order - everything was where it should have been. Can thieves really have been frightened by a three-year-old - and taken her with them? Nothing at all suggests that. We put away that theory early on, and it is just sad that is back on the table," said Amaral.

- The case is about money and celebs

Kate and Gerry McCann have since their daughters disappearance kept their profile in the media, and still speak of their hope of being reunited with Madeleine.

Influential people in England, such as Virgin-billionaire Richard Branson, are behind the McCann's. Large sums have been donated to The Madeleine Fund, which provide economical support for the McCann's.

"Everything should be about what happened to Madeleine. The case's core has shifted and is now about money, celebrities and politics. It has become an industry - an absurd theatre," Amaral told Dagbladet.

Madeleine could still be alive?

"This is a flurry of rumours and theories surrounding this case. But there are no facts. I think the truth will come for a day. To get there, we have to go back to the McCann's and their dinner party that evening, May 3, 2007. More people have to talk. The McCann's refused to participate in a reconstruction. British police did not want to give the medical information that could have helped make a profile on the victim," Amaral claimed.

"Altogether, British police were not cooperative - they seemed more interested in making sure the McCann's were not arrested. Since the case started, the McCann's have involved private investigators who have been working in spite and against what we do. Our police is independent and have high integrity - we work in an independent country. Our mission has been to find an answer - we cannot think about who the McCann's are and who support them in England."

Did you do anything wrong in your investigation - do you have any regrets?

"Madeleine's mum and dad should have been suspects from a lot earlier on," the controversial investigator said.

- Amaral's lawyer: - He should never have been put on trial:

"Gonçalo Amaral should never have been put on trial for these accusations - they have no basis in reality," said lawyer Santos de Oliveira to Dagbladet.

He represents Amaral in the trial after the Madeline-disappearance in 2007.

Santos de Oliveira does not want to speculate on how his client will do it court. It is expected that, if convicted, the case will be appealed to the Supreme Court.

That means that the trial may take years.

Meanwhile, Amarals assets are frosen, so that he will have enough money to pay - if he is found guilty.

"There is a legal conflict in whether or not Kate and Gerry McCann can represent their daughter in court. According to a decision made in British Court, Madeleine should also be represented in court.

"The court now has to determine what parties will be legally represented in court.

"Once the judge has decided, we are ready to meet in court once again and answer all questions. Amaral has performed all his duties as a policeman, and that is why we are rejecting the sky high demand for compensation," said Santos de Oliveira.

- Responsible for her disappearance

He repeated his claims, which have been strongly criticised.

"An Irish family saw a man walking towards the beach with a child in his arms - that is a fact. Dogs found biological evidence in the rental car. Dogs do not lie. Madeleine's grandfather said the kids at times were given sleeping pills to sleep better. Two days before she disappeared, Madeleine cried for two hours straight. When we went through the flat for hours, the twins slept and slept in spite of a lot of noise, bright lights and people going in and out of the apartment."

In the years after Madeleine disappeared, many people from different countries have claimed they have seen girls that look like her. People have been wanted for police questioning and sketches have been printed. Maddie is still vanished. Today she would have been a ten-year-old girl.

Dagbladet have contacted the McCann's Portuguese lawyer, Isabel Duarte, through her secretary, where Amaral's quotes have been presented. Duarte did not wish to comment.

Dagbladet has also asked Madeleine's Fund for a comment, but the requests have not been answered.